PRODUCT
Advanced materials
Noise suppression sheet

Komaway (Noise Suppression Sheet)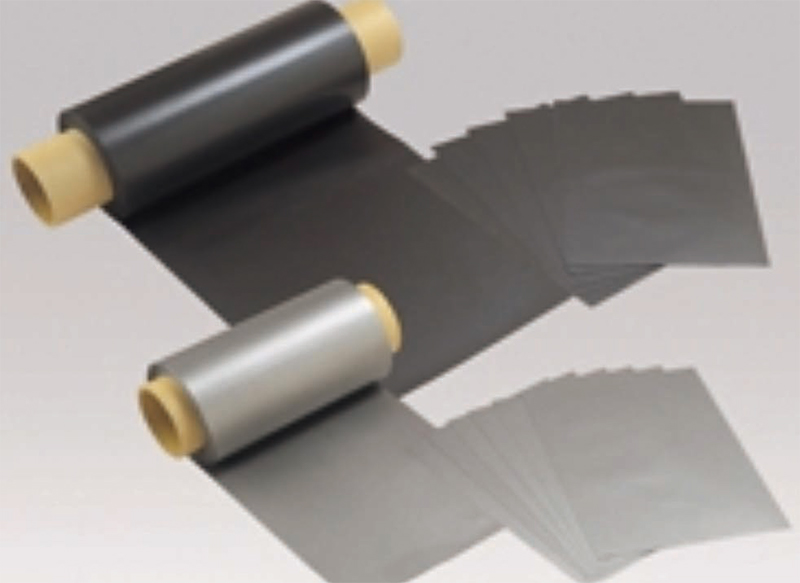 Noise suppression sheet utilizing thin-film formation technology.
Noise reduction through converting unwanted radiation noise into thermal energy.
Supports wide and long rolls, also supports cost reduction of secondary processing.
Thin-film with excellent flexibility.
Wide frequency range noise suppression from low to high frequency.
■ Application examples

Smartphones and mobile phones
Tablets
Personal computers
Digital single-lens reflex camerasフ
Drive recorders, etc.
■ Specifications
Part number
Standard
Thickness
Notes
8400
1000mm×100m
50μm
RoHS and REACH compliant products
8421
1000mm×100m
160μm
RoHS and REACH compliant products
Flame-retardant UL-VTM-0 equivalent
■ Configuration Diagram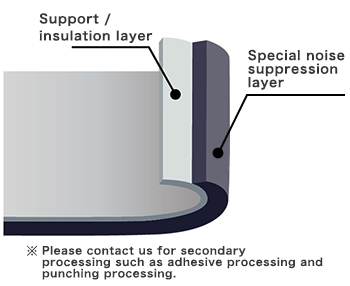 ■ Noise Suppression Performance