PRODUCT
Highly functional fabrics
Material featuring an anti-allergenic substance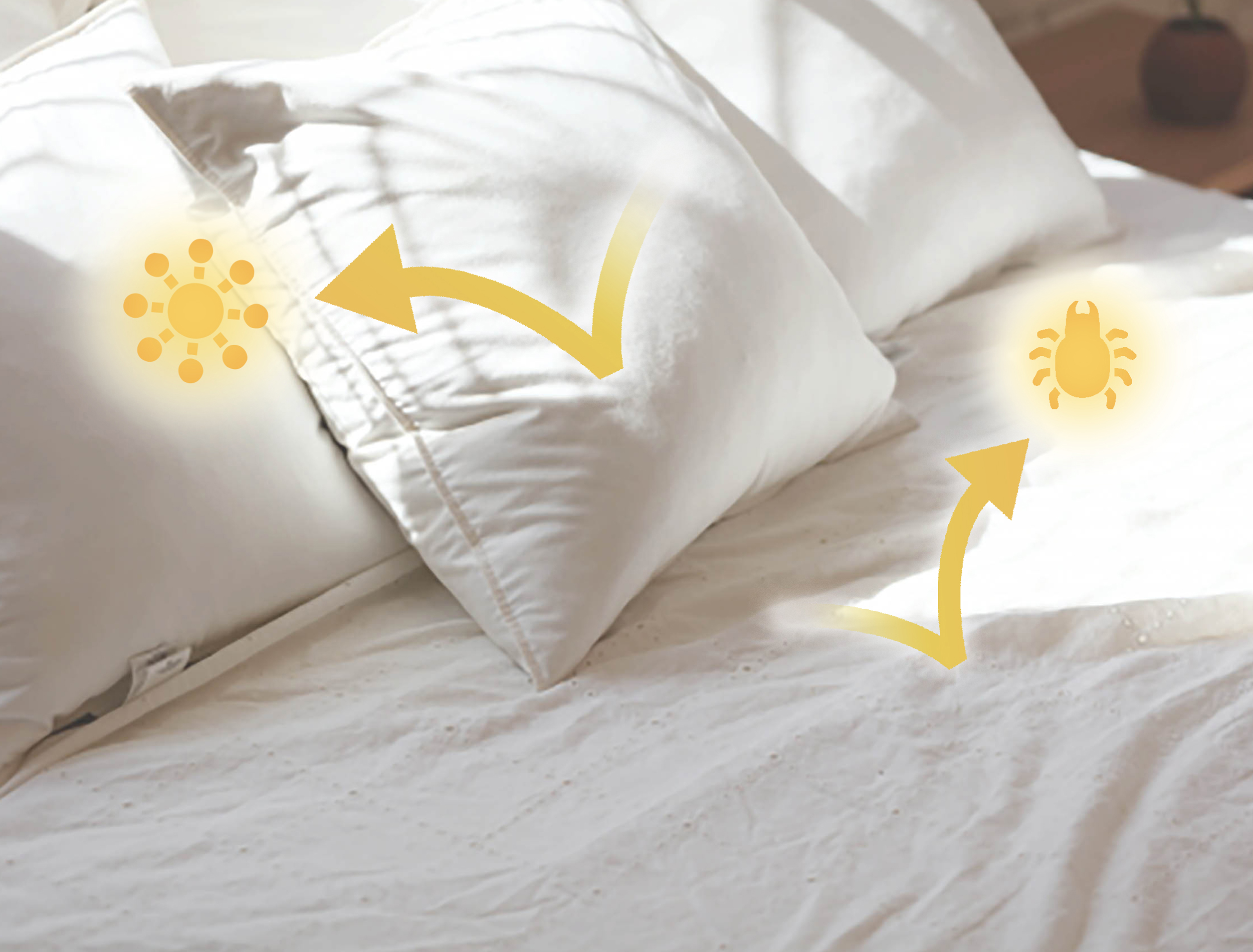 Allerbuster
Allerbuster suppresses pollen allergen activity by approximately※80%.
※From a model evaluation based on the ELISA method at our company.
Allerbuster is also effective against dust mites, cat dander, and dust.
Lasting effects even after washing
Allergens can be removed by washing.
Safety and security
Inhaling inactivated allergens does not affect the human body.
How Allerbuster works

Allerbuster uses anti-allergen agents developed by SEKISUI Chemical Co., Ltd.