VINTAGE series fiber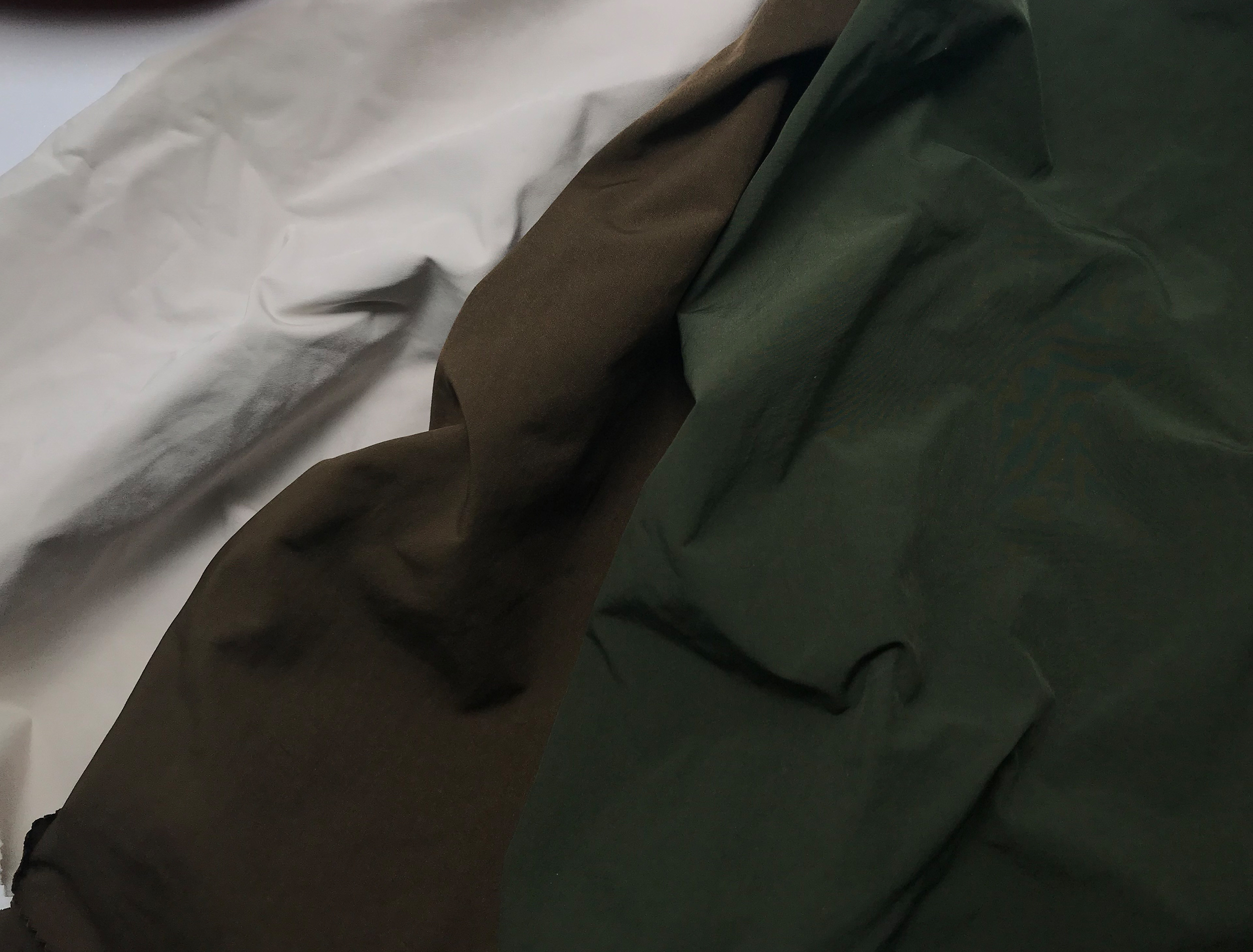 TECHNO VINTAGE BJ
The compact fabric with high shape retention, firm texture, and natural surface feel
Supports high shape retention.
Natural surface feel and resilience.
Supports development for polyester, nylon, mixed polyester and nylon fabrics, and mixed natural material fabrics.
Variations include the specially developed "Techno Vintage BJ Sarashi" for product dyeing. Product dyeing creates fabrics with a more natural surface feel and unique expression.
Compatible with print processing while maintaining the texture of "Techno Vintage BJ."