Microporous coated fabric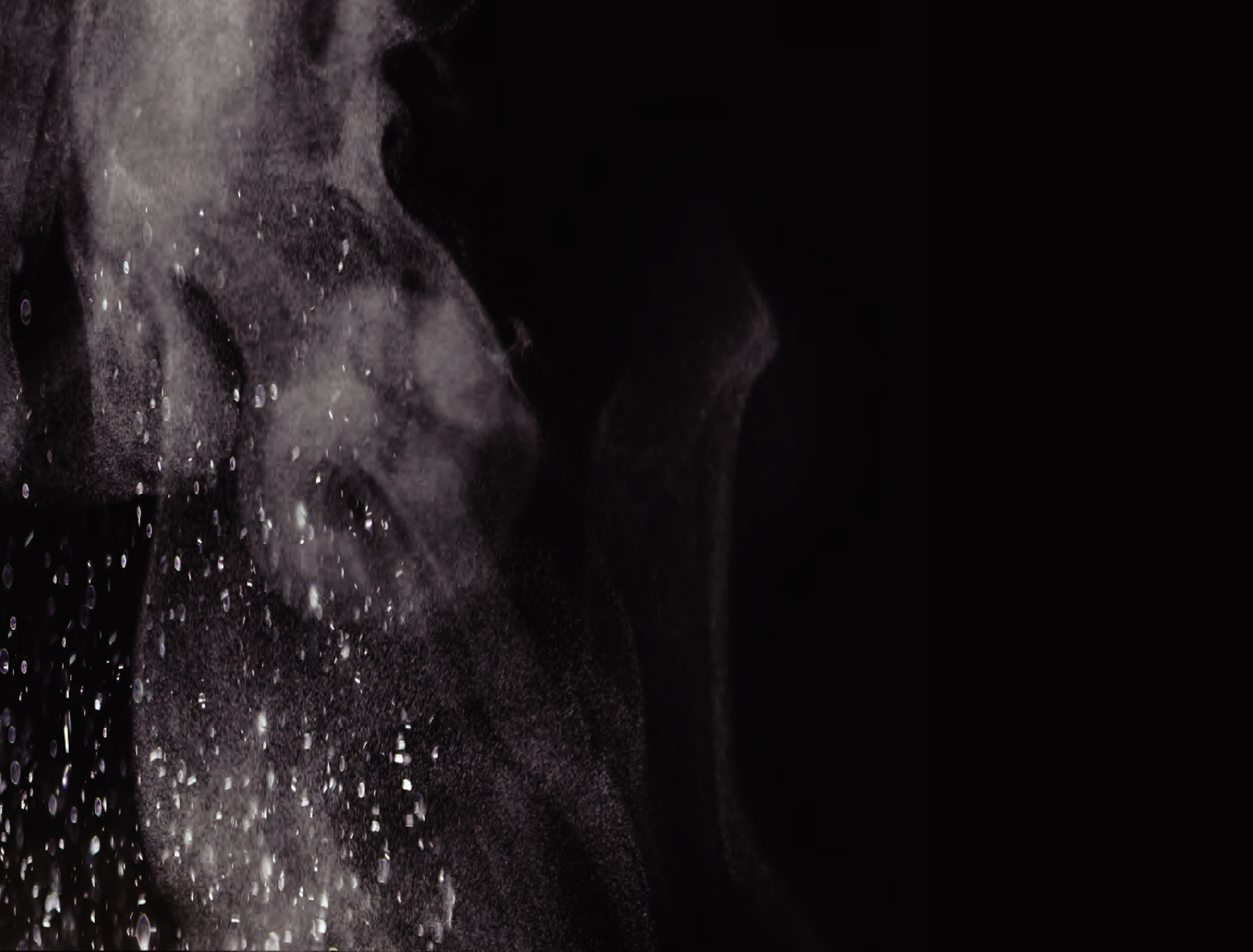 Silent Coating
A dry,comfortable touch
Microporous wet-type polyurethane film coating keeps the fabric dry even after perspiration, thanks to its high moisture permeability and adequate breathability.
Hydrophobic polyurethane is used, meaning the fabric does not deform due to moisture.
Remarkable lightness and stretchability
The extremely thinly coated film maintains the fabric's light weight and stretchability, increasing wearing comfort.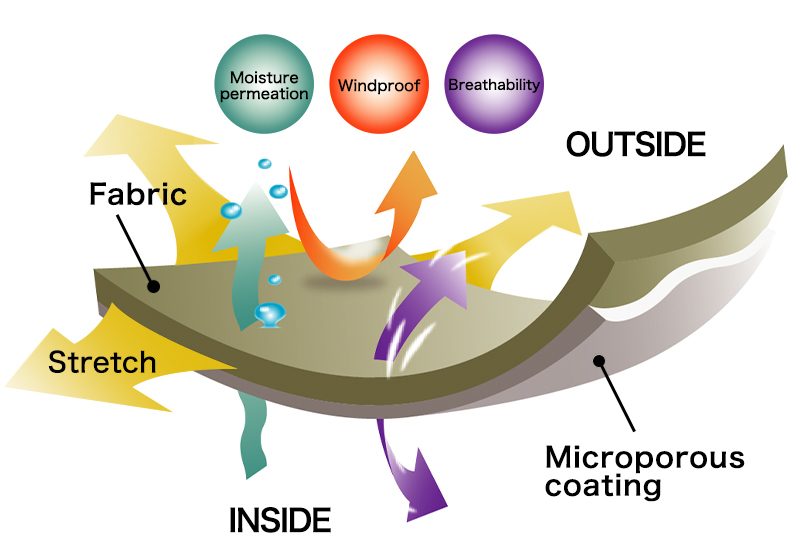 Basic performance
| | | |
| --- | --- | --- |
| Water resistance | (JIS 1092) | 300mm~500mm/H2O |
| Moisture permeability | (JIS L1099-A1) | >8,000g/ ㎡ /24hrs |
| Breathability | (JIS L1096-A) | 0.10~2.00 ㎤ / ㎠ /sec |