Antimicrobial deodorizing SR material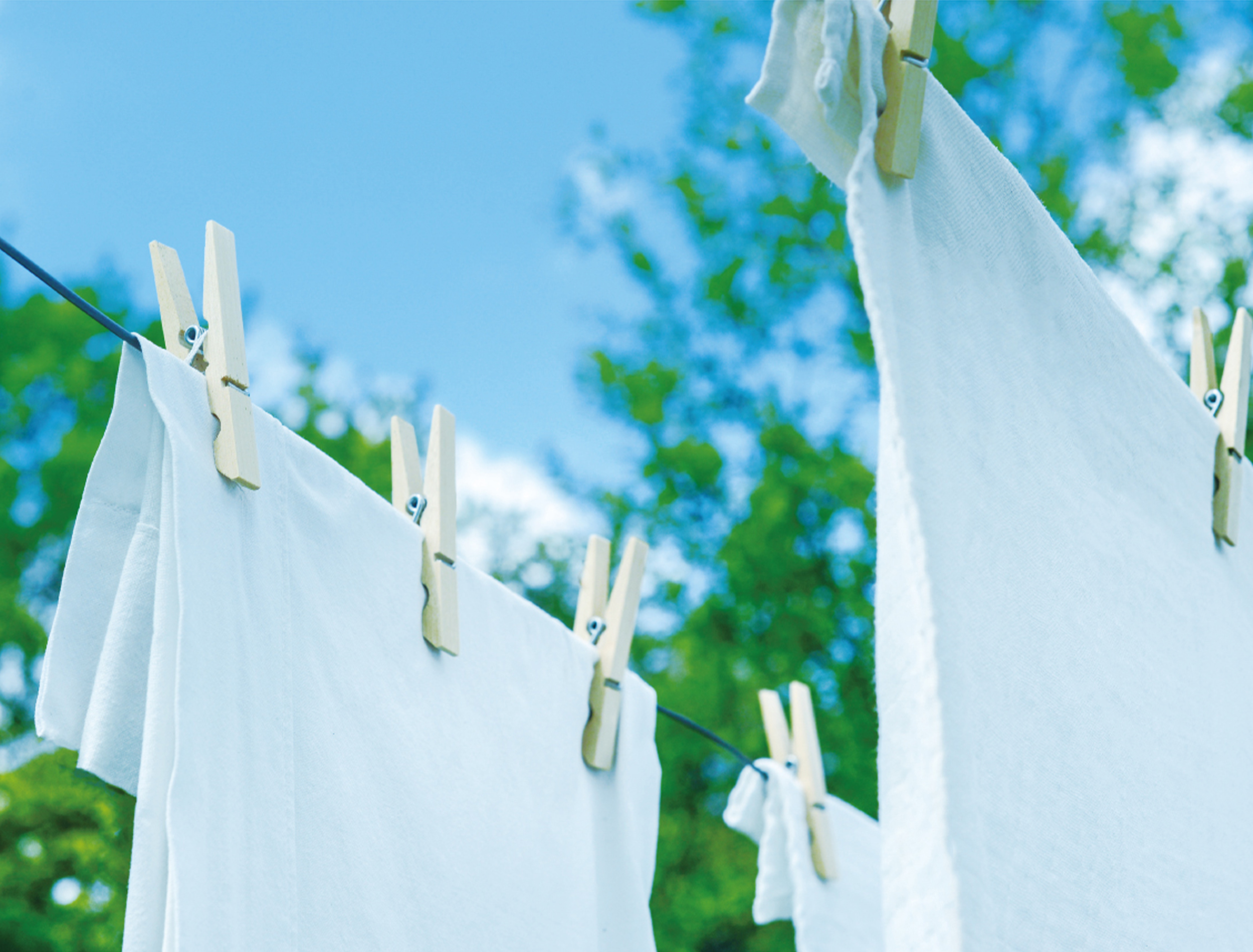 LUMIFRESH
Strong antibacterial effects for suppressing odor generation
Lasting effects even after 100 washes
"Still fresh even air-dried indoors"
Busy with work and school every day.
Many people who can't hang their laundry outside are probably worried about the smell from drying their clothes indoors. The cause of that smell is by bacteria that can't be removed by washing, which accumulate and multiply inside fibers.
"Lumifresh" suppresses the growth of fiber-attached bacteria and prevents unpleasant odors.
Figure 1: Inhibitory effect on bacterial growth (Staphylococcus aureus)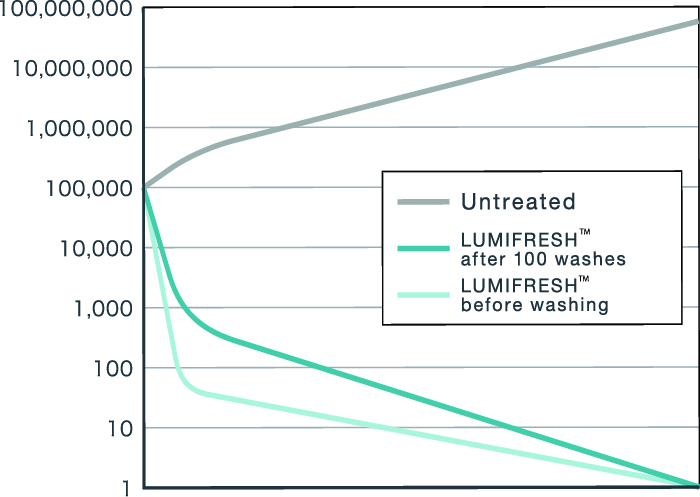 接触時間(hr)
Figure 2: Bacterial reproduction (after 18 hours)