Heat-retaining material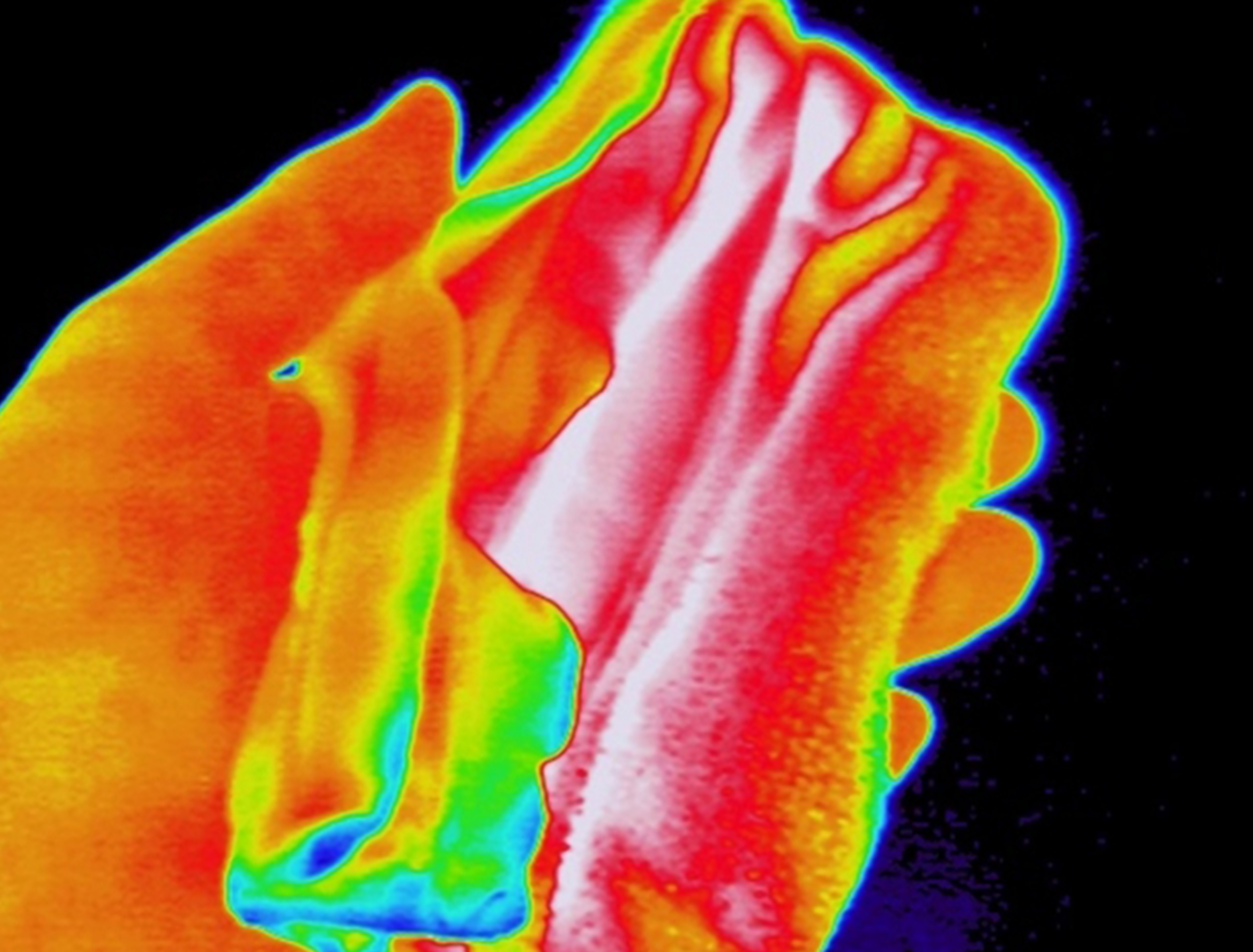 Dyna-Max
The sun emits rays with wavelengths longer than visible light called infrared rays or heat rays that give off heat to the irradiated object. Through using our special infrared absorber, we developed a material that actively absorbs heat and increases the temperature. Moreover, our infrared absorbers actively absorb infrared rays emitted from the sun and human body to release heat allergies. With this special technology, "Dyna-Max®" exhibits excellent heat absorption and moisturizing effects.
Moisture retention mechanism / Excellent heat absorption and heat retention effects!

Evaluation of thermal insulation of suit linings by artificial sunlight
The following figure shows the comparison of the surface temperature of a "Dyna-Max®" men's suit exposed to artificial sunlight with the untreated fabric. In "Dyna-Max®," the infrared rays transmitted through the fabric are absorbed by the special infrared absorbent and generate heat. As a result, the surface temperature is 5 to 7 degrees higher than that of the untreated fabric.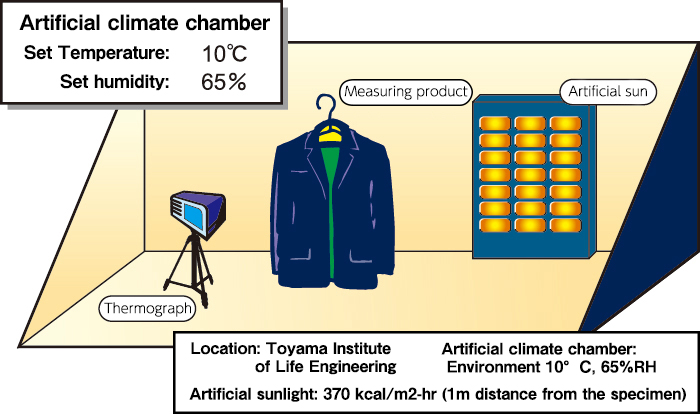 [Endothermic temperature difference]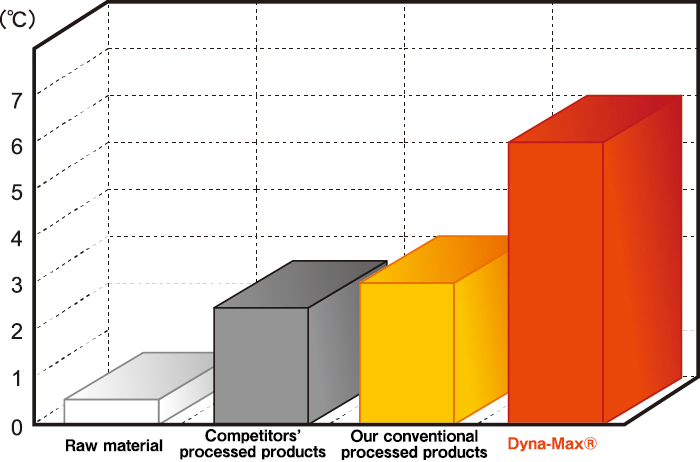 Applications
Various sports and casual outerwear, sleeping bags, outdoor items, liner materials (general lining), nursing products, satellite materials, hats, gloves, shoe insoles, curtains, bedding, agricultural materials, building materials, etc.