Environmentally friendly stretch material that keeps the wearer cool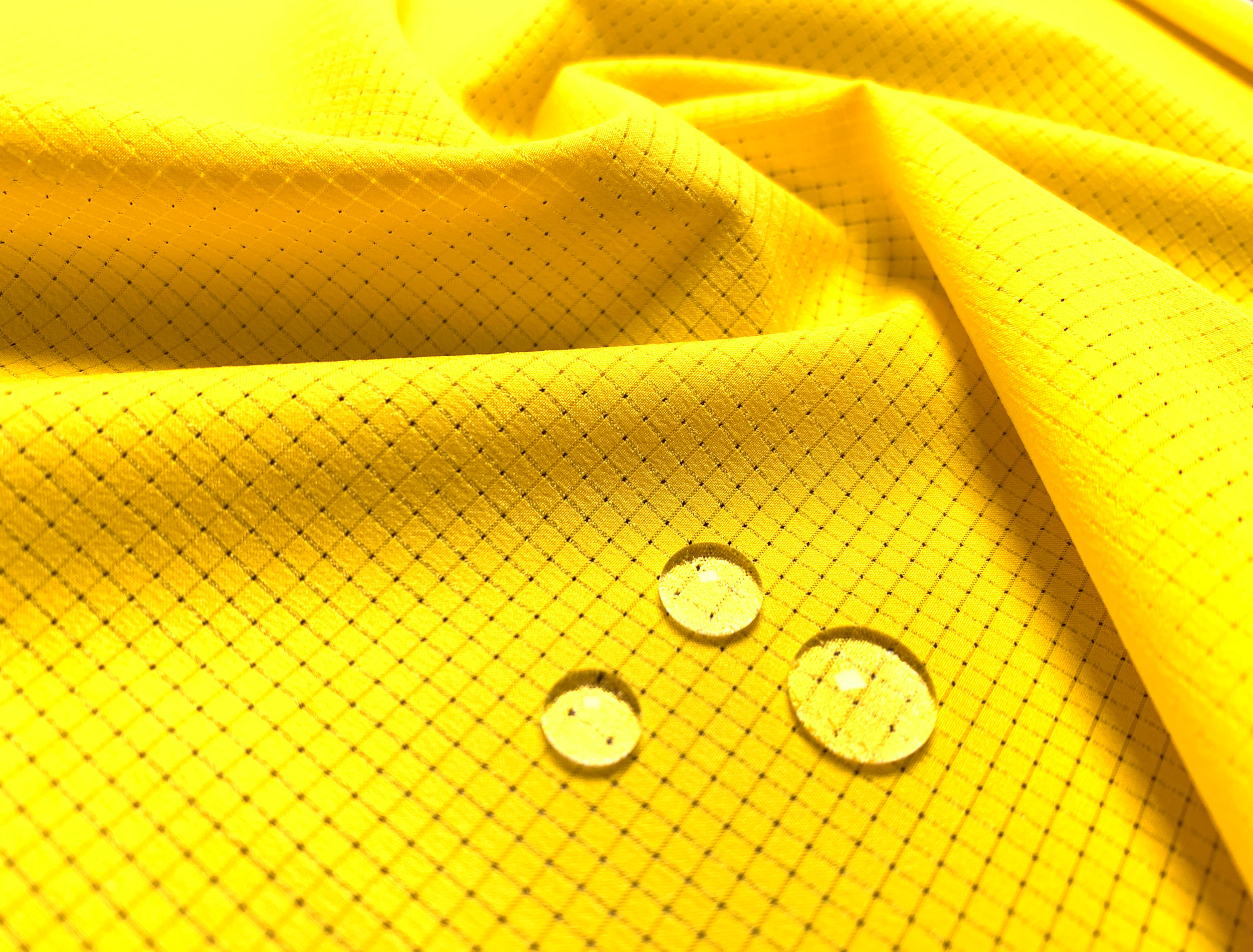 COOL DOTS
①Environment-conscious stretchable material
Our fabric is made from a plant-derived thread and underwent unique post-processing process to maximize its stretchiness and crimping properties. Our fabric is made from eco-friendly materials and is suitable for sports requiring high stretchability.
②Excellent water absorption and quick-drying properties
Compared to commercially available T-shirts (100% polyester), our fabric is excellent in water absorption and diffusion. Our fabric can absorb and quickly dry the sweat dissipated during running (see Figure 1).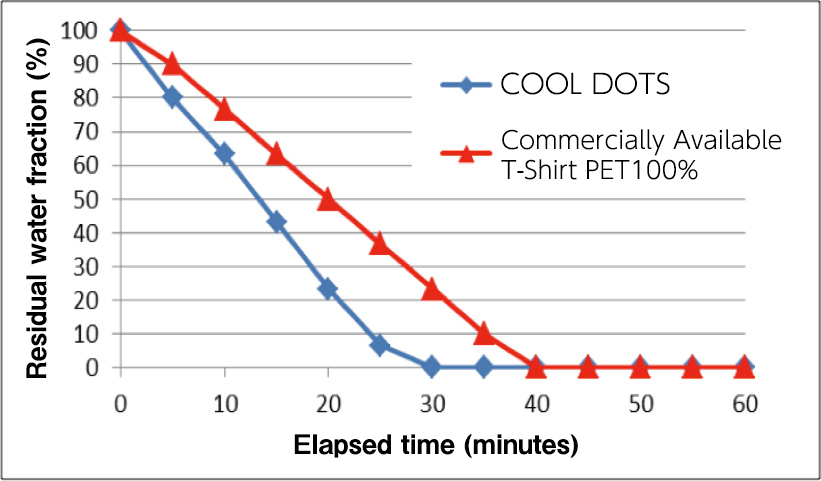 Fig. 1 Comparison of Quick Drying Evaluation
③Comfortable to wear with little heat retention
Our fabric is not transparent when worn while maintaining high breathability. Compared to general T-shirts (100% polyester), our fabric reduces the rise in temperature inside the runner's clothing (see Figure 2).
<Temperature condition of the back after 10 minutes of running>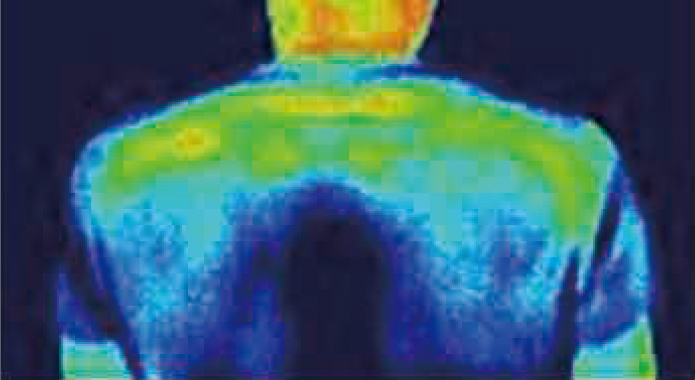 COOL DOTS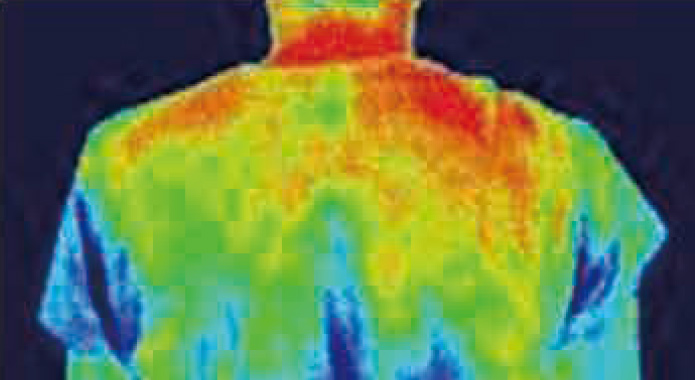 General T-Shirt (Polyester)
Figure 2: Comparison of clothing temperature (thermograph measurement)