Moisture-permeable, waterproof material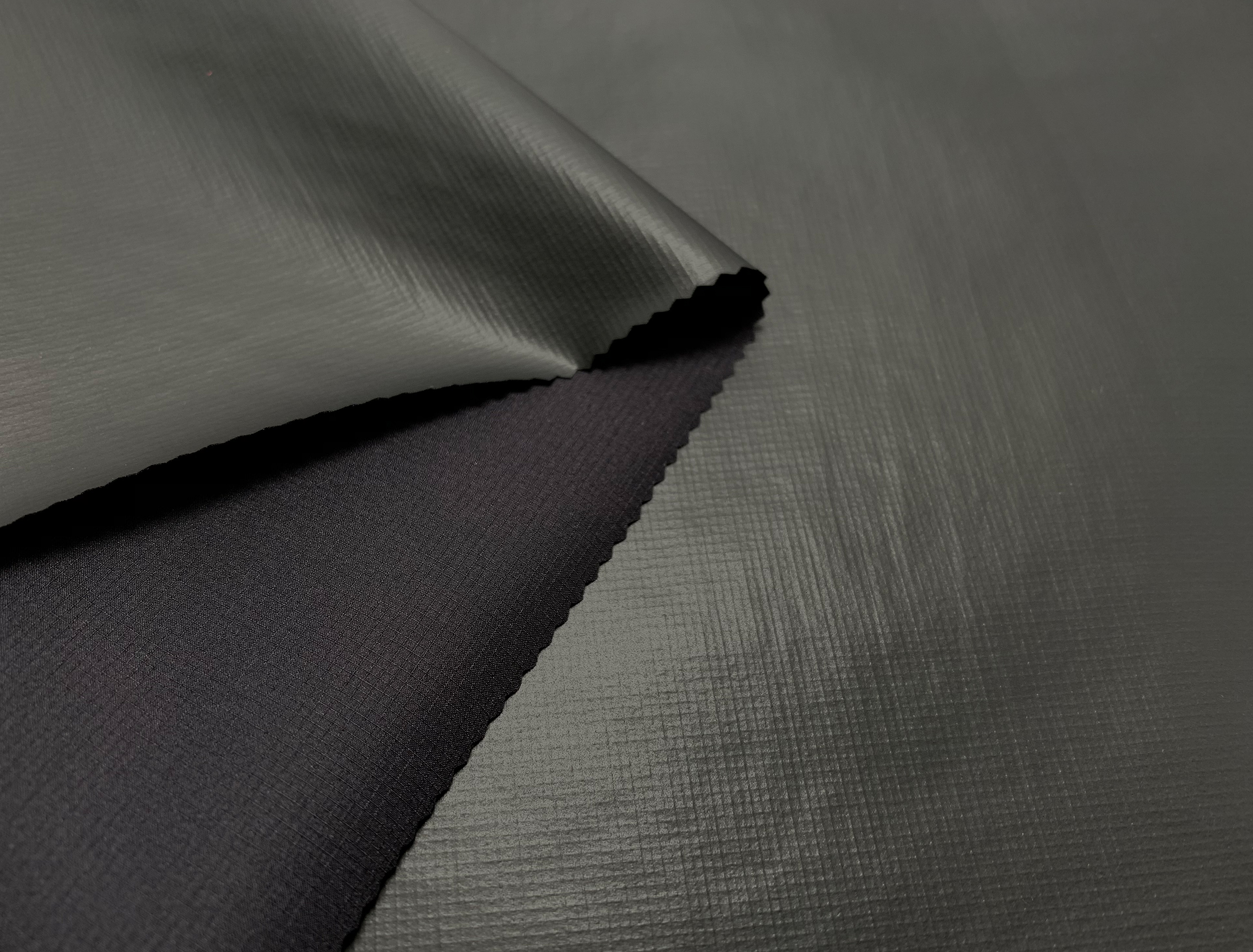 AQUA DIMA
Introduction
"AQUA DIMA®" developed by Komatsu Matere is a clothing material that combines high water resistance with moisture permeability to resolve the feeling of stuffiness inside the material.
While maintaining the wind resistance, water resistance, heat retention, stretchability, and durability properties of the clothing surface laminate material "NEULEID®," AQUA DIMA enhances moisture permeability as a new function.
Features
■Five times greater "moisture permeability" than before, eliminating sweat stuffiness
AQUA DIMA resolves the stuffiness inside the material by its moisture permeability.
For outerwear use, AQUA DIMA retains the comfort inside the clothing. AQUA DIMA has five times※ greater moisture permeability compared to our conventional products.
※From the water resistance and moisture permeability test results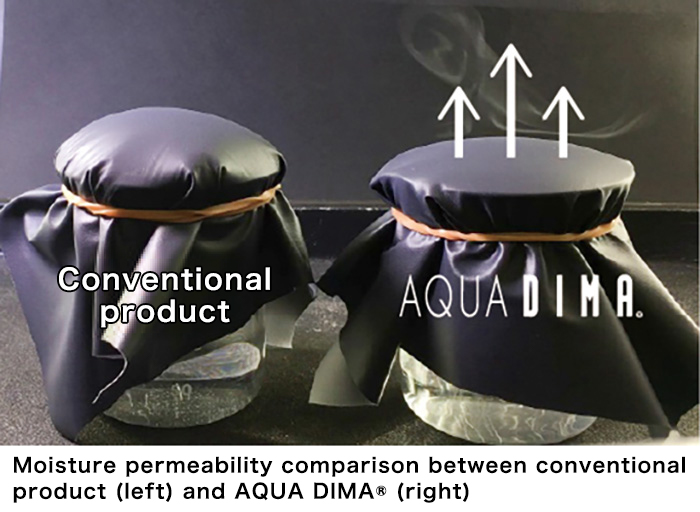 ■Thin but excellent "durability" against abrasion
With its high resistance to abrasion and rubbing, AQUA DIMA is expected to be used as a material for sportswear and other products with much external stimulation. The test (JIS L1096C Taber type) on more than 1500 abrasion cycles based on the JIS standards certifies that AQUA DIMA has higher durability and abrasion resistance than the conventional water resistant and moisture permeable membrane.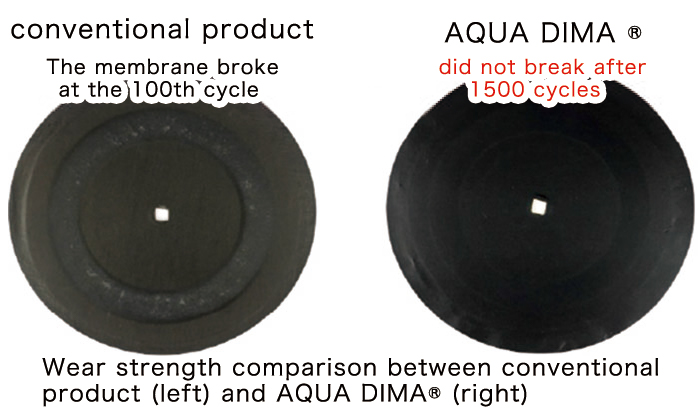 Mechanism