CABKOMA
Strand Rod
Features of the CABKOMA Strand Rod
The CABKOMA strand rod is a carbon fiber composite material consisting of a carbon fiber core and outer layer covered with inorganic fiber, into which thermoplastic resin is impregnated.
Comparison of Mechanical Strength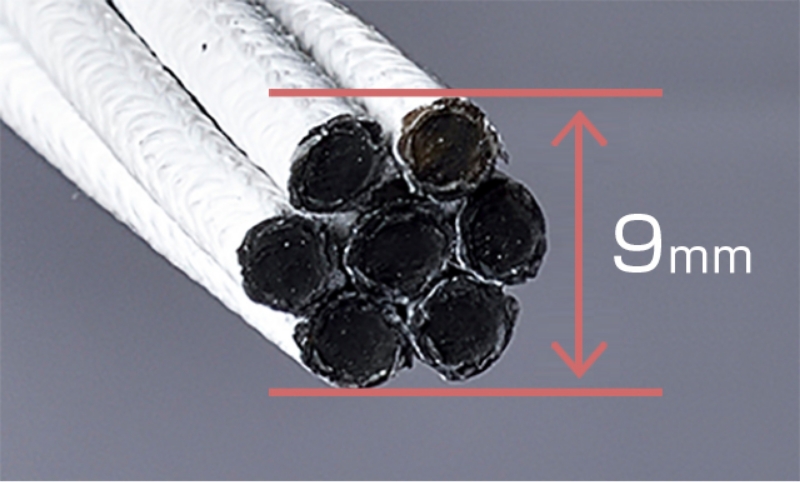 Rolls of CABKOMA strand rods are approx. 160m in length and 14kg in weight, which can be easily carried by hand.
Metal wire of the same strength has a weight five times more than the CABKOMA strand rod.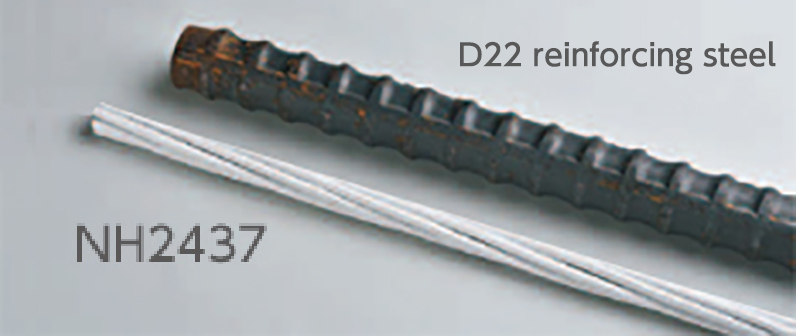 The strand rod on the left has almost the same strength as a reinforcing steel rod.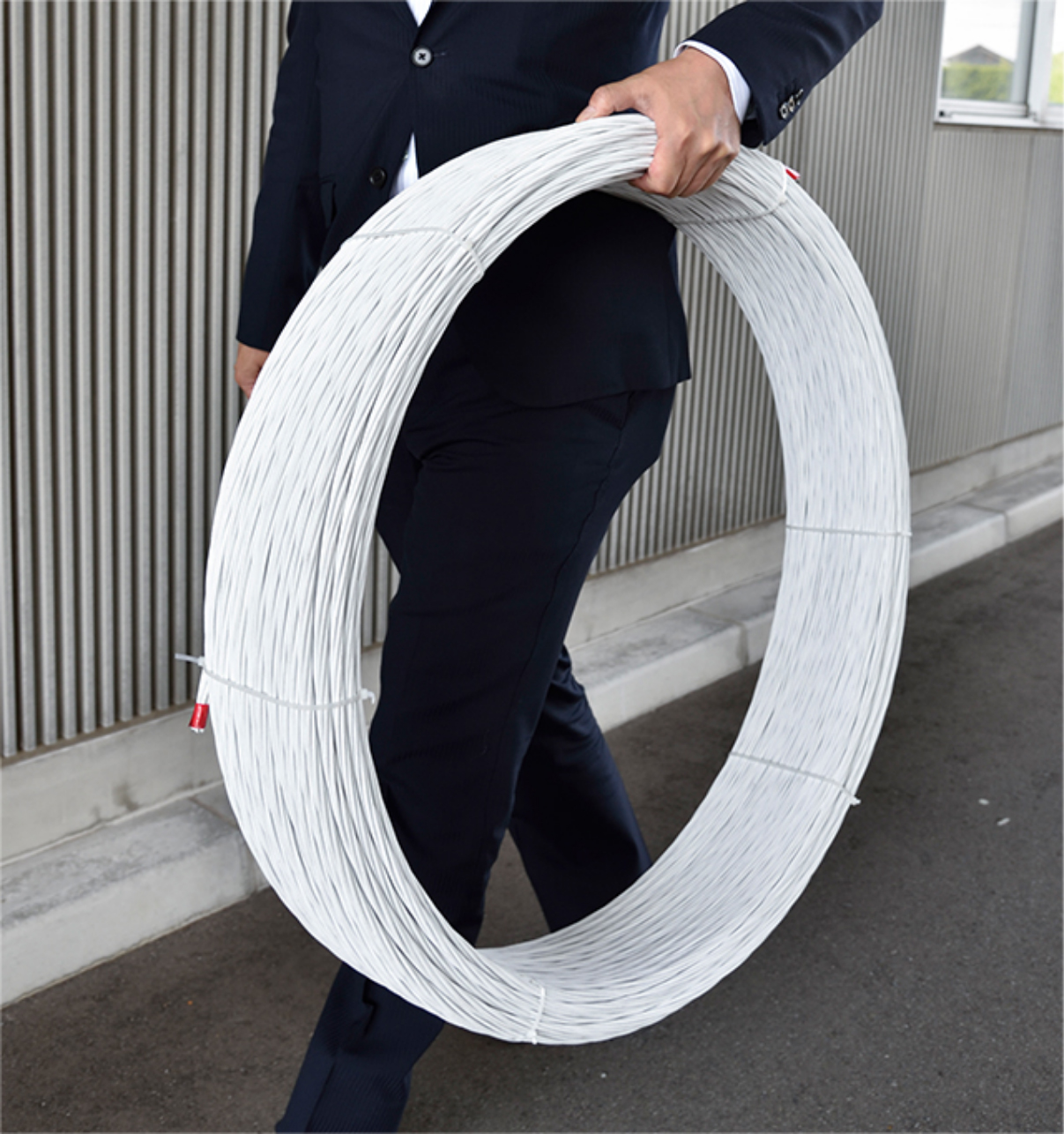 Physical Properties
CABKOMA strand rod mechanical strength properties
Revised Sep 2019
Part No. / Name
Actual diameter


(mm)

Effective cross-sectional area

*1




(㎟)

Unit weight


(g/m)

Breaking force


(kN)

Tensile elasticity


(kN/㎟)

NH2417
7.0
11.6
53
35≦
160
NH2427
8.2
18.3
68
55≦
160
NH2437
9.3
27.5
88
80≦
160
D22 reinforcing steel
22.0
387.1
3040
76
206
PC steel wire
9.3
51.61
405
88.8
185
* 1 Effective cross-sectional area: The total cross-sectional area of carbon fiber and composite resin which bear the force. (This may differ from the actual cross-sectional area.)