KOMATSU MATERE FABRIC LABORATORY [ fa-bo ]
Exterior facade designed using the motif of the fabric
The CABKOMA Strand Rod, which is arranged organically and softly, protects the building from earthquakes.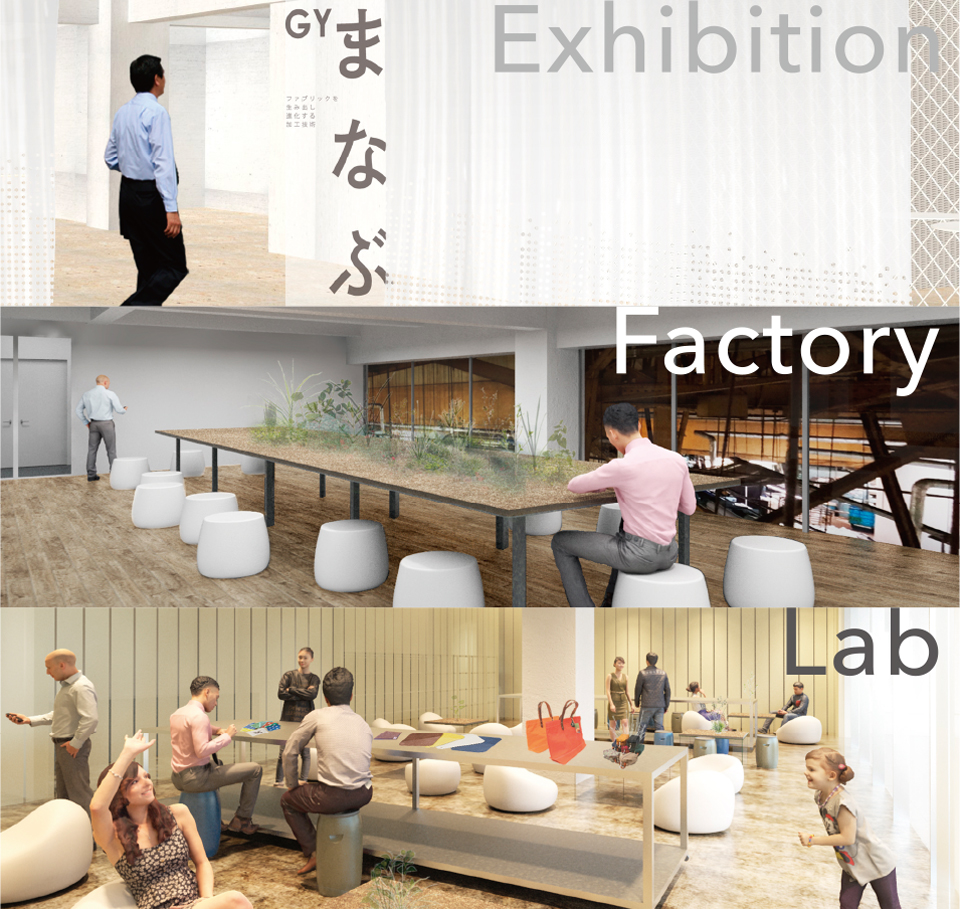 Floor map of [fa-bo]


INFORMATION
KOMATSU MATERE FABRIC LABORATORY [ fa-bo ]
Head Office: Nu 167, Hama-machi, Nomi-city, Ishikawa, Japan
Opening hours: 10:00 to 17:00
Closed on: Saturdays, Sundays, national holidays, and other days (please contact us for details)
Contact: General Affairs Department Phone: 81+761-55-8072
*By appointment only. (Please make an appointment by the day before your planned visit.)
*Tours of the facility will be available to the public from December 1, 2015.