Environmentally friendly stretch material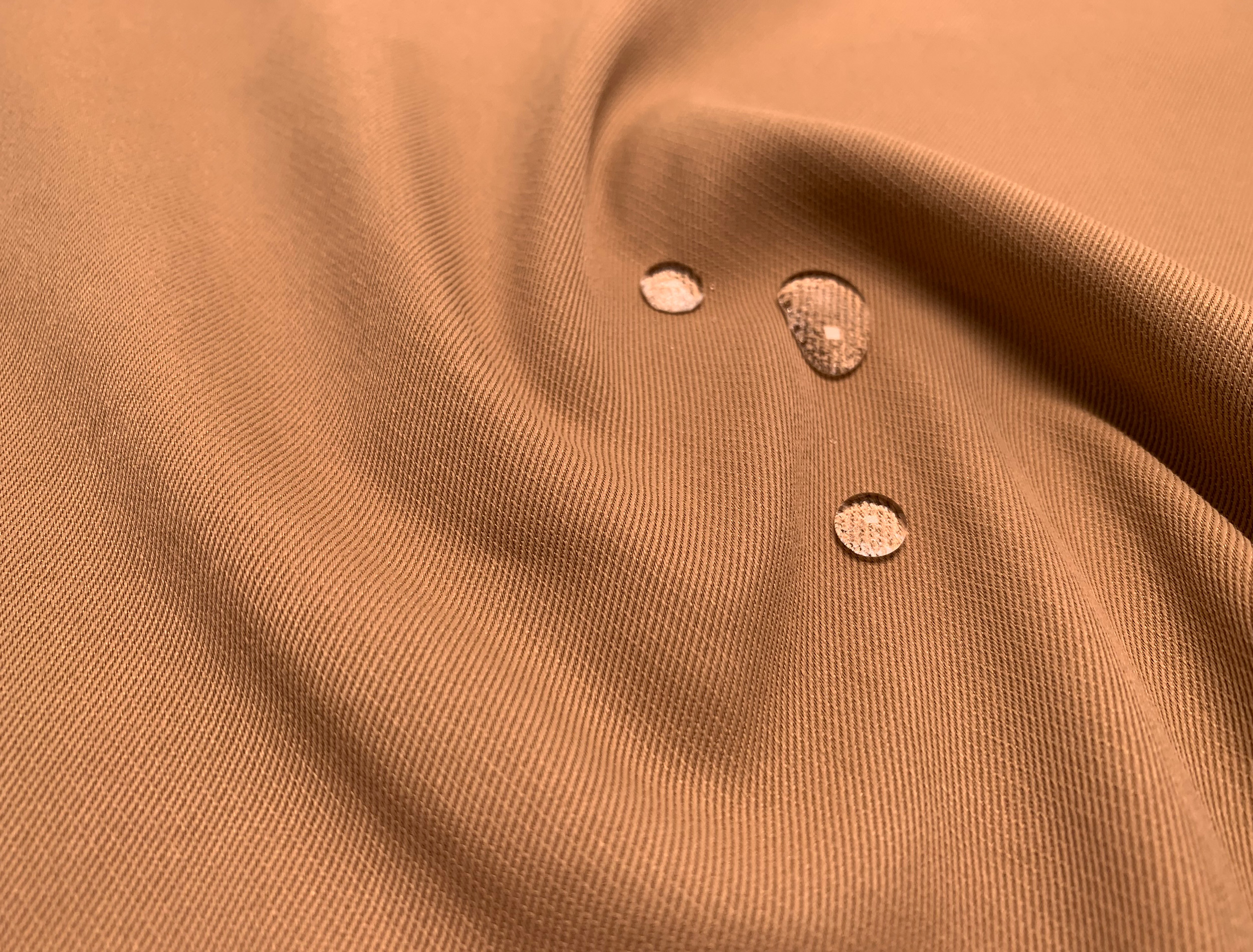 VIRTUAREX
Environmentally conscious stretch material
VIRTUAREX®" is a material made of environmentally conscious PTT composite fiber "T-400™ fiber" that is partially derived from plants.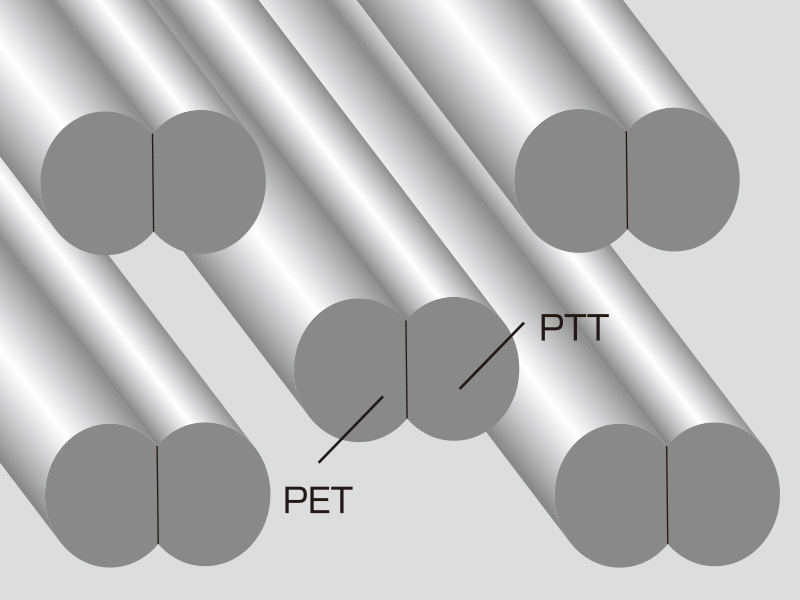 T-400™ Fiber section (Image)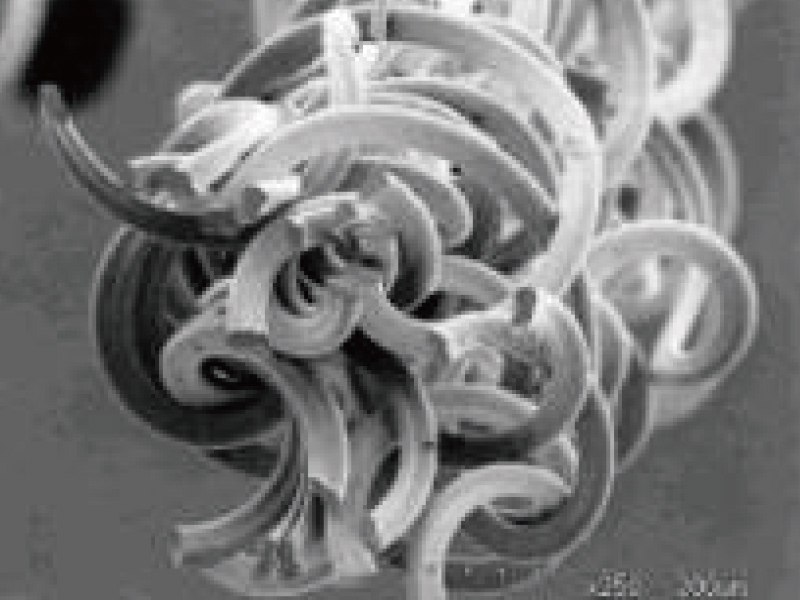 High crimp expression
VIRTUAREX® features
VIRTUAREX® underwent water-repellent treatments without using organic solvents and is an eco-friendly textile made of PTT composite fiber "T-400™ fiber" as its main material.
VIRTUAREX® has superior stretch-recovery properties compared to conventional polyester processed stretch fibers.
VIRTUAREX® has excellent dimensional stability with minimal shrinkage due to washing and drying.
VIRTUAREX ® underwent special processing, such as weight reduction processing, which is impossible with polyurethane fiber, for accommodating excellent designs rich in expression.