Standing fabric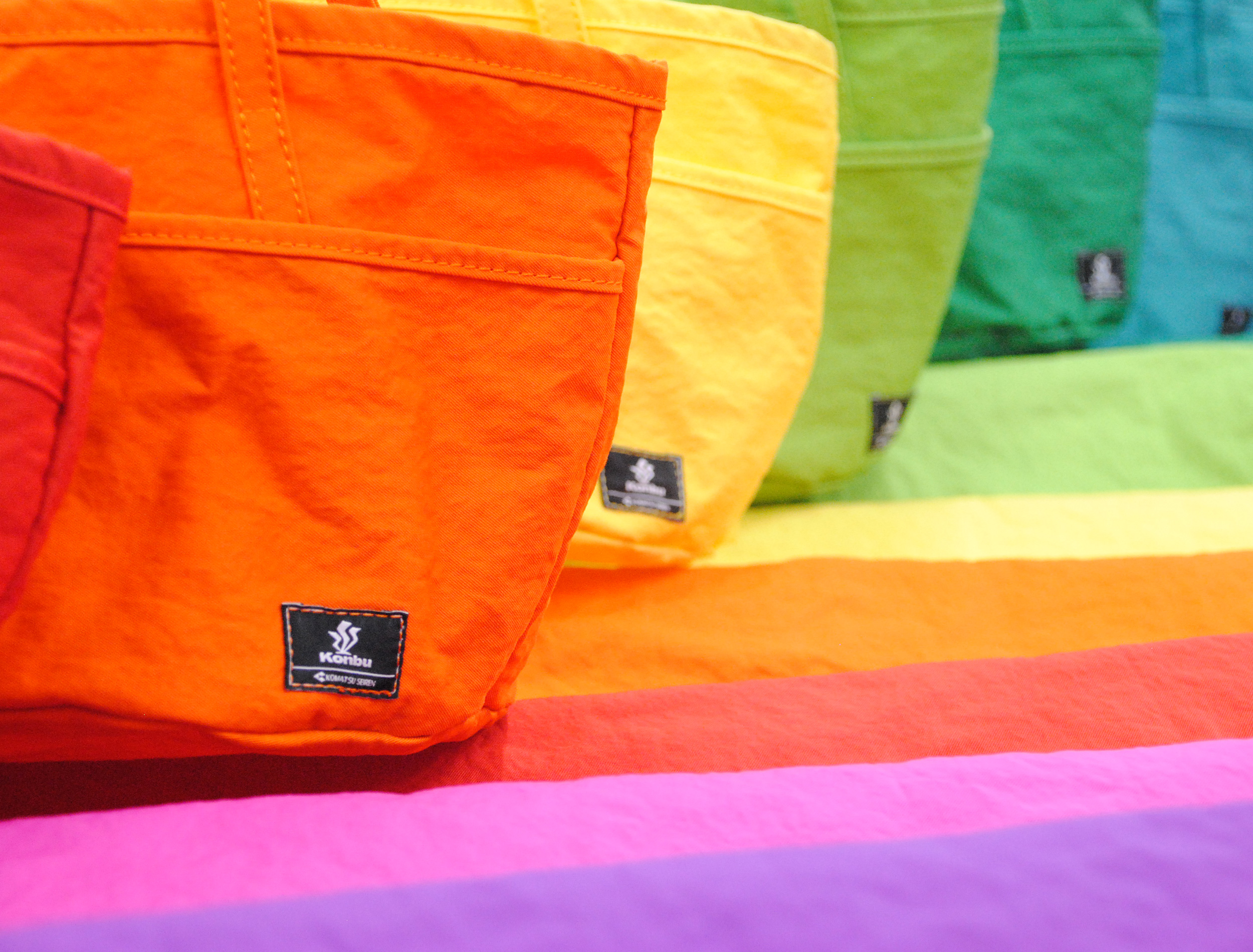 KONBU-N
"KONBU®-N" is a standing fabric with a unique hardness that stands on its own
●Unique kelp-like texture
KONBU®-N features a dry and compact feel like that of kelp, a sea product, and has the highest level of hardness among our fabrics. KONBU®-N also has extremely high color rendering properties, allowing you to enjoy a variety of colors, from natural to vivid.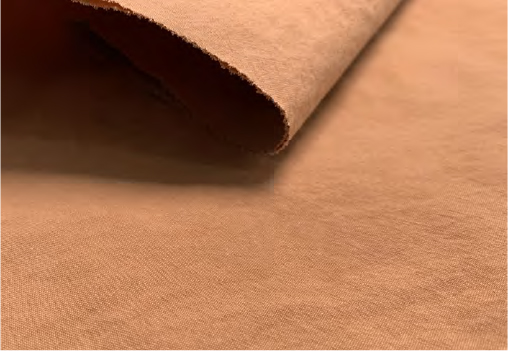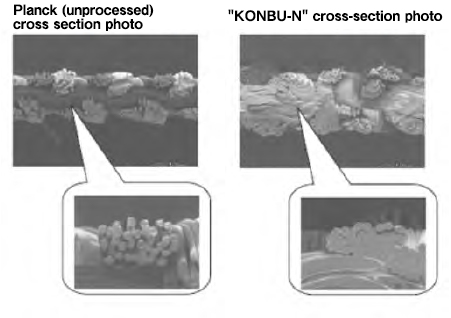 The unique special processing technology allows each fiber to swell, giving it a sense of expansion and increasing volume. Modifying the nylon fiber itself increased the fiber crystallinity by 10%-30% and hardened the texture.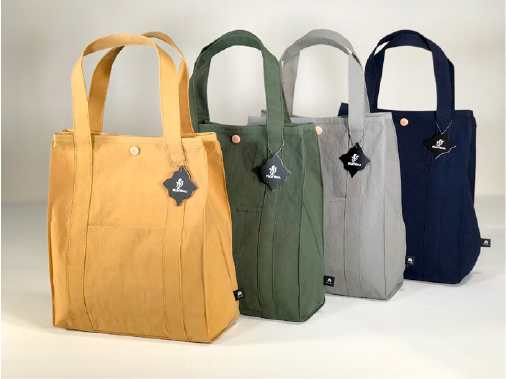 ●Autonomy
-Standing Fabric
KONBU®-N is a material that is useable as a standing fabric due to its lightness and sturdiness. Even tall tote bags can be kept beautiful by attaching our gusset on the bottom. Our product will be useful even during those times in life when "your hands are full and want to put your bag down."
●Surprisingly lightweight and sturdy.
At first glance, our product may look like a typical "canvas," but you will be surprised by how light it is after holding it. The 100% nylon KONBU®-N is characterized by its lightweight, which you would not expect from its appearance.Furthermore, our product has excellent tear strength and is useful for bags and other items that require high specifications.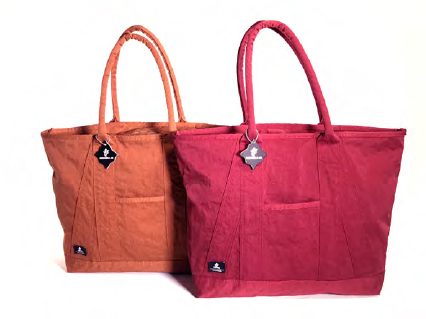 Specific weight [g/㎡]
Tear Strength [N] * Vertical x Horizontal
Notes
(KL6570)
232
32.0<×32.0<
Thread:235T34×155T102
(KL4399)
375
32.0<×32.0<
Thread:
355T192×355T192
Cotton canvas
500
32.0<×32.0<
No. 8 No. 10/3
Cow leather
800
32.0<×32.0<
Thickness: 1.1mm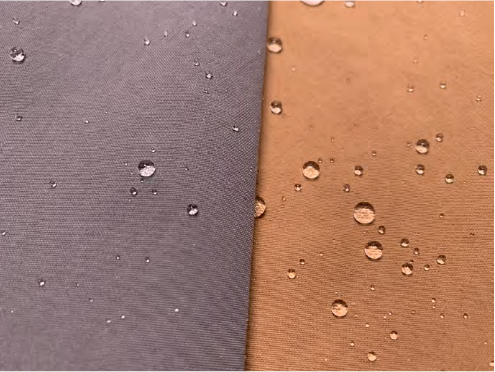 ●Water-repellency
Water-repellent finishing is also possible. (Initial Water-Repellency)
<Adoption examples>
Onitsuka Tiger (Onitsuka Tiger): 2020